ABOUT LONGCAUSEWAY
FAITH, HOPE & LOVE IN THE HEART OF DEWSBURY
Longcauseway Church is a Christian church that is the home to both the United Reformed and Methodist Church.
Situated in Dewsbury town centre the traditional Gothic style building is home to our diverse church family.
.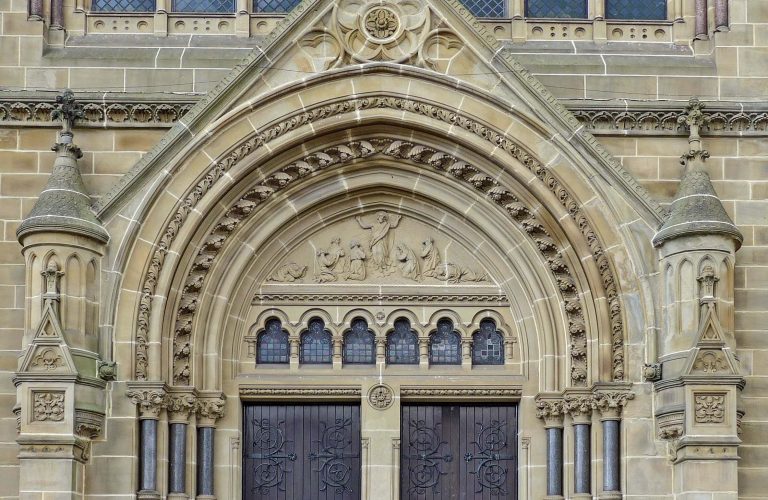 THE CHURCH
THE BUILDING
THE FAMILY
Longcauseway Church is a member of the Spen and Calder Enterprise (SPACE). A group of 5 churches in the district. In September 2010 we came together with Dewsbury Methodist Church and the union of the two denominations has been great witness of our Christian Faith to the town of Dewsbury. Believing that the church is its people and their faith in Father God, we don't put limitations on his love. We therefore encourage all connections with our brothers and sisters and see such things as the fulfilment of our role and responsibility as parts of the body of Christ.
We take great pride in maintaining the traditional appearance of the building and in our time of worship through hymns. Whilst we continue to follow the traditions of both the URC and The Methodist Church, we are a very modern church family. LCW welcomes people of all backgrounds, cultures and ages. God's love is for everyone and so is ours. We are fun loving, outgoing, happy, kind, loving and self-sacrificing in our mission to serve God and his people. We are committed to representing FAITH, HOPE AND LOVE IN THE HEART OF DEWSBURY.
THE CHURCH
THE BUILDING
THE FAMILY
The building itself is situated in Dewsbury town centre, proudly occupying a central position on Longcauseway. Being a grade II listed building the church boasts many 'gothic style' features such as its stone carved decoration, ornate woodwork and stain glass, lancet windows. The sanctuary itself is nothing short of beautiful with traditional pews, pipe organ and pulpit. The rest of the building can be accessed via the side door to the right of the building, where you will be greeted by an array of colourful artwork that has been produced by a talented member of our church. The reception area offers further disabled access to the sanctuary, the vestry, disabled WC, stairs and a lift to the second floor.
The second floor accommodation comprises; a good size function room which is used for our weekly toddlers group and similar events, a smaller conference/meeting room which is ideal for practical occasions and a large hall suitable for any occasion or function. The hall hosts the Community Cafe and is hired by a number of local businesses that make use of the space and acoustics of the room. There is also a serving hatch leading to the kitchen facilities.
All areas of the building can be hired by the public, subject to availability. You can find more information about this by clicking here.
THE CHURCH
THE BUILDING
THE FAMILY
Rebecca Thornton
Church Publicist John Doe
Software Engineer John Doe
Software Engineer John Doe
Software Engineer